Imagine a Hebrew School where kids don't want to miss a day! They come in with a smile and leave humming a Hebrew song. Walking through the halls, you can hear the sounds of lively discussion, of singing, laughter and prayer. Imagine a child who feels the warmth and spirit of Judaism. Imagine the pride of his/her parents.
At Chabad Hebrew School, the richnesss and beauty of Judaism comes alive! Our dynamic programs educate, stimulate and excite children and offer practical relevance. We believe that a child's Jewish learning must be creative, memorable and fun. Beyond imparting typical textbook lessons, CHS instructors share their own love and passion for Jewish life so our students don't just love to learn about Judaism- they learn to love Judaism too!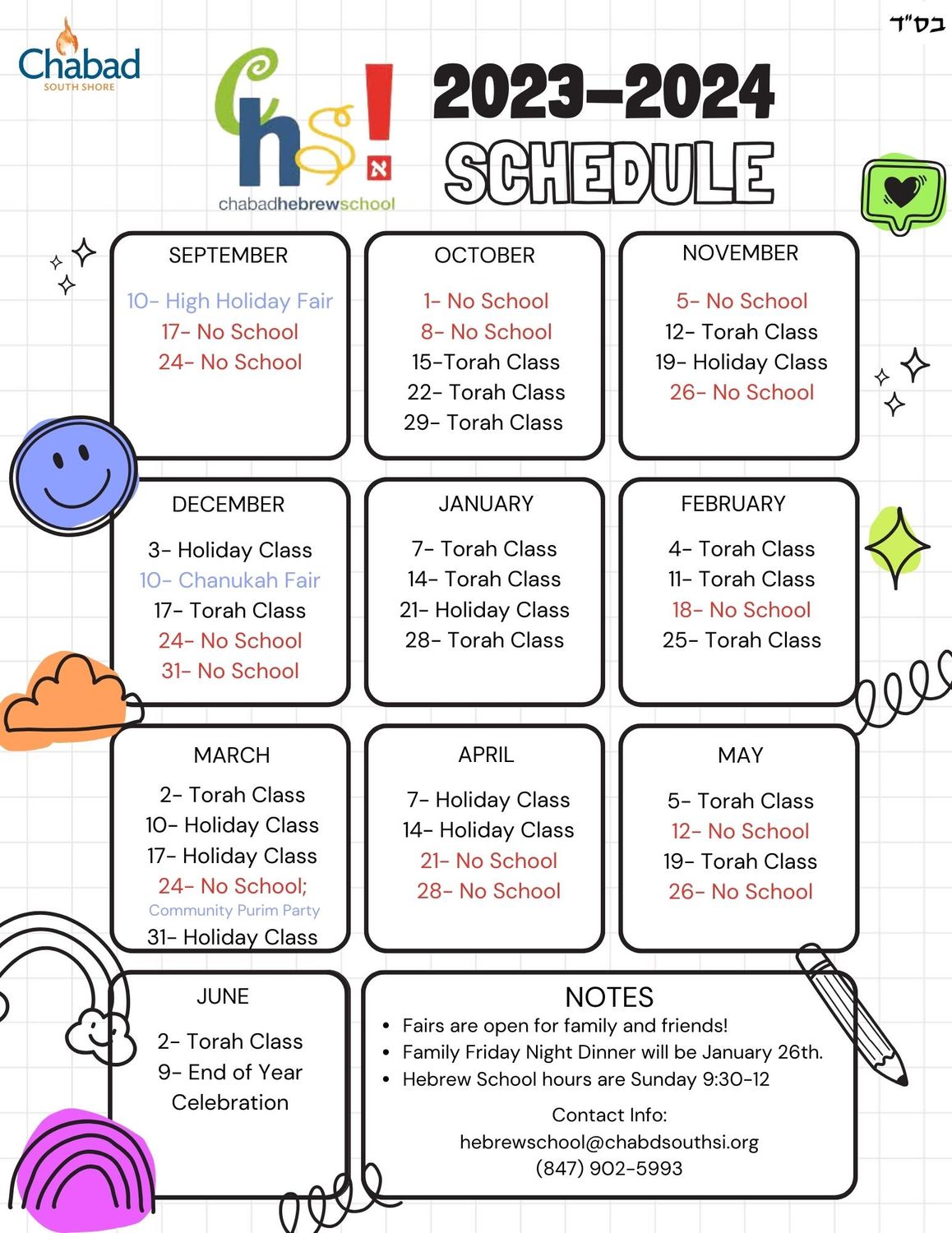 Rates
- Tuition is $750 per school year, and can be paid in 6 - $125 installments. Cash, check and credit card payments are accepted.
- Partial or full scholarships may be available upon request. No child will be turned away due to lack of funds.
- To request a scholarship please contact Rabbi Levi by email at rabbi@chabadsouthsi.org or call 347-327-4616
- Tuition for children joining in the middle of the year will be prorated. Please reach out to Rabbi Levi for details.
- Tuition arrangements shall be taken care of at the beginning of the year.
- There is a discount of $50 when paying full tuition before September 10 2023
.- A deposit of $25 is required with each registration. Please make a payment by CLICKING HERE
For more information, please call us at 718-701-6419 or email us at info@chabadsouthsi.org